MTB4 - Sentiero Serradaino
MTB4 - Sentiero Serradaino
The trail starts from a small glade accessible through a slightly uphill road that can be travelled by car, which is immersed in a Mediterranean maquis shrubland (Macchia), dominated by the cork tree and the live oak, strawberry tree, service tree, ash and beautiful rockrose flowers.
The path, marked by numerous glimpses into the Tyrrhenian coast and by the constant immersion into the dense vegetation, proceeds to the summit of the Cozzo Serra Daino, 552 metres above the level of the sea.

Nature
Flora and fauna

MTB

Naturalistic
Sports and Adventure

Trekking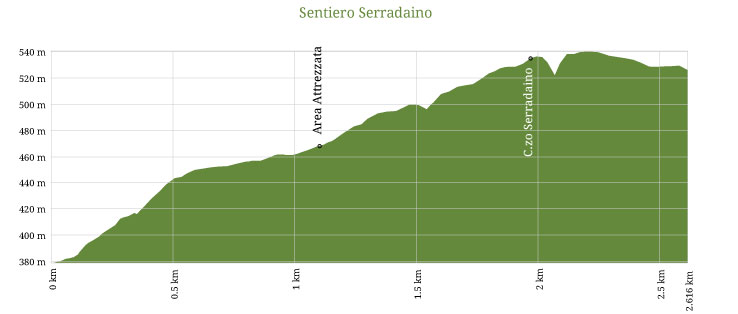 Trail lenght: 2 Km and 615 meters
Return Journey time: 1 Hour
Trailhead elevation: 373 m/slm
End of the trail elevation: 513 m/slm
Recommended seasons: Autumn | Spring | Summer
---
You may be also intersted in...
---
Users photos
No photos available for this point of interest