563 - Sentiero Portella Mandarini
563 - Sentiero Portella Mandarini
From provincial road n. 54 you get into a dirt road that runs for about 700 m until you reach the Marcato D'Alfano junction. The trail passes through a holly grove along Pizzo Argentiera slopes, from where you reach a large clearing where the San Cosimano small church arise. Through a series of ups and downs you go through San Licciardi, San Cosimano and Piano Fiducia valleys: Along this route you can enjoy beautiful Geraci Siculo and Castelbuono views. Arriving near Cozzo Giardinello you get into a little road that climbs allowing to reach the SS. Trinità majestic stone fountain built by Ventimiglia family which is located at the village entrance.

Nature
Flora and fauna

Naturalistic

Landscapes and Geology

Trekking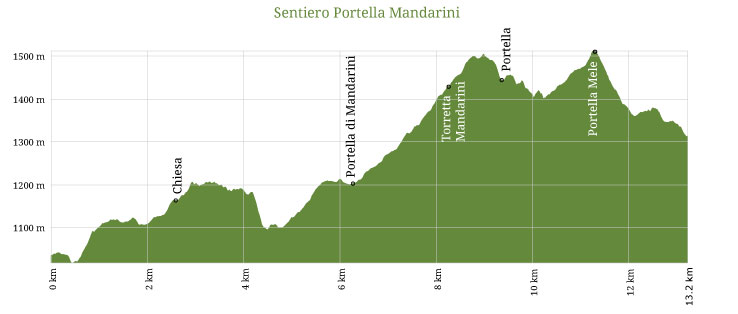 Trail lenght: 13 Km and 222 meters
Return Journey time: 3 Hours
Trailhead elevation: 1034 m/slm
End of the trail elevation: 1309 m/slm
Recommended seasons: Autumn | Spring | Summer
---
You may be also intersted in...
---
Users photos
No photos available for this point of interest